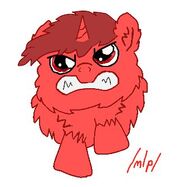 Maroon is a character created by the author nasir6r. He is described as a maroon
Unicorn
with a sharpened horn. He is arguably one of the most hated fluffies in the fandom and arguably one of it's best known villains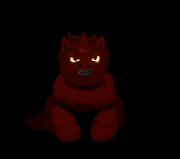 : this stems from his genocidal hatred of non-unicorn fluffies, whom he subjects to various atrocities and cruelities (including but in no way limited to): rape, murder, physical, sexual and psychological abuse.), as well as fits of rage often accompanied by headaches and nosebleeds (later revealed to be seizures by nasir6r). Despite aforementioned cruel and psychotic behavior, he has shown himself to be a competent smarty friend.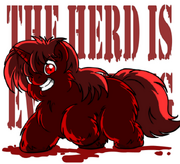 Ad blocker interference detected!
Wikia is a free-to-use site that makes money from advertising. We have a modified experience for viewers using ad blockers

Wikia is not accessible if you've made further modifications. Remove the custom ad blocker rule(s) and the page will load as expected.